The Australian Hypnosis Alliance (TAHA) Has Begun!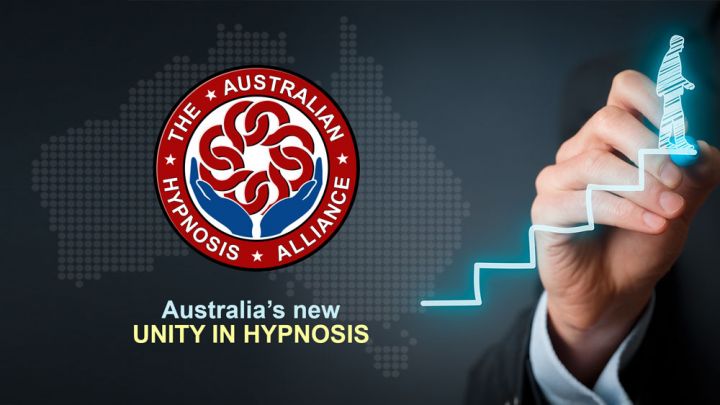 TAHA membership is now open!
We are proud to announce that The Australian Hypnosis Alliance (TAHA) is now up and running. Founded by Rick Collingwood (Chairman) and Michael Werts (CEO), TAHA aims to represent all aspects of hypnosis in Australia and abroad. Membership is open to those involved or interested in hypnosis anywhere in the world, including:
Practicing hypnotherapists
Stage hypnotists (entertainment/comedy)
Practitioners of related therapeuitc modalities
Hypnosis training organisations & schools
People interested in learning more about hypnosis
A new direction for hypnosis in Australia & abroad
TAHA is designed to be an incubator of ideas, thoughts, opinions and actions for the hypnosis industry. Essentially it aims to fill a large void within the profession and give members the ability to have a voice reshaping a new direction for all those involved. Members also receive a myriad of benefits and exclusive content. It is steered by two of the most experienced hypnotherapists in Australia including Mind Motivations founder Rick Collingwood. There are no membership tiers, stifling regulations or hoops to jump through that will stop the progression of the alliance.
TAHA member benefits
Monthly Prize Draws
Each month all associates will be in the draw for business assistance prizes and training packages.
Members Only Forum
A dedicated forum for members to share ideas, opinions and ask questions with other associates.
A3 Members Associate Wall Plaque
All members receive an individually numbered A3 sized wall plaque for your clinic or office.
Public Directory Listing
A public directory listing in our hypnotherapist/stage-hypnosis/training directories linked to your website.
Skype Mentoring
Discuss issues, receive advice and generally liase with some of Australia's leading hypnotherapists & trainers (subject to fees).
Resource Center Access
Members-only access to 100's of hypnosis videos, eBooks, scripts and other resources.
Guest Speakers/Trainers
Receive preference and early notifications & discounts for Australian and international guest speakers & trainers.
Create Public Articles
Write articles for the Alliance website to share your expertise among a wider audience of professionals & non-professionals.
Insurance Access
Appropriately qualified members can access 3rd party & indemnity insurance to cover their practice.
Join TAHA
If you are interested becoming a member, please go to the official TAHA website here - http://www.austhypno.com/join and register today.
Membership is $147AUD for the 1st year and $97AUD for every year after. These fees are given back to the community via monthly membership prizes, promotion of the public hypnotherapist/stage comedy directory, and charity donations to the Cambodian Children's Trust. We very much look forward to seeing the alliance move forward over time and help shape a positive new direction for the industry.