Our Money Back Guarantee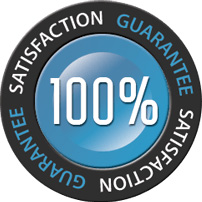 Since 1996 our hypnosis products have helped more than 1 million people. As a time-tested proven product, we are pleased to offer you a 100% unconditional money back guarantee on all CD, mp3, book and eBook purchases made from our website. If after 60 days of use, you are not happy with the results you obtain from the use of our products, we will happily refund 100% of your purchase price (all physical products must be returned to our Brisbane office first). All we ask is that you use our hypnosis programs for the minimum 60 days we recommend required to make personal change.
This offer is available on all CDs, Mp3s, eBooks and Books from our online store (training courses are excluded).
If for any reason you are not happy with your purchase, please email us here and we will refund your full purchase price (you will be responsible to pay shipping costs for any physical products such as CDs or books) before we we issue the refund.
We are trusting that you will use our program/s for the recommended 60 day period, otherwise you will not realize the full potential of change.
Return mail address:
Resonanz Recordings
PO Box 1678
New Farm, Queensland 4005
Australia