Scroll Down To Find Your Desired Solution
Welcome To The Official Mind Motivations Online Store!
All of the personal hypnotherapy audios in our store below are available either as a shipped CD or instant MP3 download. Authored by Rick Collingwood and Giovanni Lordi, these 'use-at-home' programs have stood the test of time since 1996 as proven tools to make long-lasting changes to your life in the comfort of your own home. If you are unsure of which program/s will best suit your personal needs, please contact us here for personalized advice.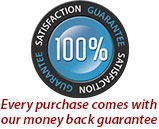 ALL PRICES ARE IN USD