Wellbeing Music Range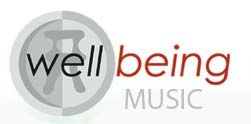 This special series of relaxation music CDs is designed for a gentle ambient soundtrack for when you need some to time yourself, with friends around for a lazy Sunday or for specific practitioner use. Each CD in this series is economically priced and composed by a collection of contemporary new age and relaxation musicians from different parts of the world.
The different CD titles available can be used for applications such as Reiki, Yoga, Massage, Hypnosis, Meditation, Deep Relaxation, Qi Gong, Pilates and other forms of alternative healing and treatments. These CDs are also particularly suited to provide a soft soundtrack for people waiting in a store or clinic as they are relaxing and gentle to the ear.