Jan Duncan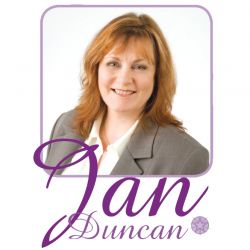 Jan Duncan has been practicing natural therapies since 1981, when she first discovered reiki. After training with Rick Collingwood, Jan found her passion and became a gifted hypnotherapist. Jan is currently a member of the Council of Clinical Hypnotherapists (CCH), one of Australia's most prestigious hypnosis organisations.
The Woman Spirit Hypnosis series of CDs developed by Jan were developed with a particular empathy for women with issue. This series was born out of desire to help women of all ages find and develop their own strengths, to create the life of their dreams.
Jan Duncan has been exploring alternative therapies and psychic phenomena for many years. Always a sensitive person, her original discovery of Reiki let Jan develop her intuition and empathy to a point where healing the mind and body was almost second nature.
Jan also studied many disciplines but what always held the most fascination was energy work and the human mind. Passionate about the feelings and well-being of those with no voice, the animals and trees, Jan worked as a natural therapist for pets for some time also.
Jan Duncan is available for private hypnosis sessions from various locations around Perth, Western Australia. If you would like to book a private session with Jan please contact us to obtain booking information.