Suzanne Teng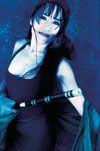 Suzanne is a gifted new age/world music flutist, multi-instrumentalist & composer. She has won many awards for her music, including candidacy for a Grammy Award for 'Best New age Album'. Suzanne's music has a very unique style, blending components of world music, new age music, meditation music & classical.
Musical Qualifications
Suzanne Teng, M. Mus, received her master's degree in music from Boston University's School for the Arts. She then furthered her graduate studies at UCLA's Department of Ethnomusicology where she completed the coursework for the Ph.D. focusing on music and healing.
Awards & Accreditation
Billboard Magazine Critic's Choice Award
Winner of the 2006 International Acoustic Music Awards (Instrumental Division)
Winner 2005 & 2001 Independent Music Awards (Best New Age Artist)
Finalist for 2005 Independent Music Awards (Best World Music Artist)
Music Connection Magazine's HOT 100 several years in a row
Nomination for the 2006 Just Plain Folks Awards/Best Asian Song
Nomination 2004 Just Plain Folks Awards/Best Instrumental Album
Nomination New Age Voice Magazine's Best Acoustic Instrumental & Best Contemporary World Music
Candidacy for a Grammy nomination for Best New Age album
Instruments Played by Suzanne
Indian bansuri
Indonesian Sulin
panpipes
Turkish ney and zurna
Pennywhistles

C Flute
Alto, Bass & Contrabass Flutes
Piccolo
Dizi (China)
Recorders

Native American flute
Ocarinas
Flutes from Africa & Europe
Double reed instruments from Egypt
Percussion & Vocals
Movies, Shows & Groups
Suzanne's musical talents have been featured on may major Movies, TV shows and advertising campaigns. She has also worked with some major musical groups. Here are just a few...
The Grey Zone
The Kid Stays in the Picture
Ice Bound
Miss Spider
Hans Zimmer
Boston Philharmonic
Los Angeles Pops Orchestra
Tito Puente

California Tan
Murder She Wrote
300 - the movie
Big Bully
Separate Lives
Baby
Green Dragon
Kenny Loggins

Babatundi Olatunji
Airto and Flora Purim
The Dramatics
Survivor II final episode
NBC's America's Got Talent
Law & Order
Boston Legal
Pepsi
Suzanne has also personally played for the Dalai Lama on two occasions, and has traveled the world playing concerts on almost every continent in front of hundreds of thousands of people.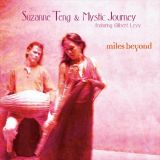 $14.95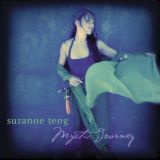 $15.95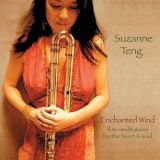 $14.95