1 Hour Phone Consultation With Giovanni Lordi + 3 MP3s & eBook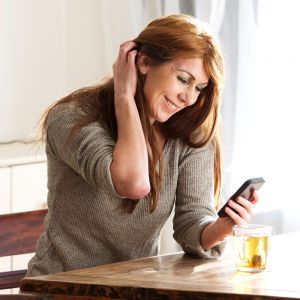 A personalised service which includes a minimum 1 hour phone call with Giovanni to provide advice, guidance and understanding on any issue in your life you would like to professionally address. Package includes 3 hypnosis MP3 downloads plus eBook.

Personal Phone Consultation With Giovanni Lordi
* Please note I am only available for a limited number of consultations each week. These will be done on a "First come, first served" basis. If my immediate schedule is booked out I will leave a note here to let you know there may be delays before you pay.
My approach to hypnotherapy has always been as much about what I do outside of hypnosis as to what I do within it. Without knowing exactly what my clients want to achieve and the driving reasons &  factors that are holding them back from achieving this, it is very hard to help them change. The reason I have had such high success rates with clients is because I always take the time to get to know them first. By doing so I can ask the right questions and listen to what is really happening to best address their particular problem. It allows me to best utilise my skills as a hypnotist and help develop a plan of attack to successfully move beyond almost any type of issue or promote development in a new area.
What you receive...
Who it may benefit
This service is for anyone seeking personal guidance, solutions and a deeper analysis on any type of issue or area which you would like to improve.
If you want the best possible advice and to use hypnosis to make successful change
If you are having trouble addressing a particular issue which keeps repeating in your life
If you have tried a lot of other methods but still can't make the change you need
If you would like advice or assistance for something which is particularly unique
If you would like to talk to someone for an outside professional perspective
If you would like to speak to me in detail before I create a custom hypnosis recording specifically for you
Helping implement successful change
I've always said that the process of change is in many ways like planning a car trip. Without knowing where you want to go, having a map on how to get there, and the right tools to ensure you can deal with any obstacles encountered along the way, you will most likely end up going around in circles or broken down in the middle of nowhere. Sure you might end up somewhere too, but probably not where you wanted to go. The bigger the trip and the more memorable the destination you want to go to, the more planning which is normally required. This is exactly the same as when it comes to making successful change to something in your life you want to improve. This is where I want to step in and personally help you.
In our phone consultation we can discuss what you want to achieve and anything happening in your life (past and present) which may need to be addressed to best implement this. During our call I will recommend 3 of my hypnosis recordings based on what we speak about which you can use to target the exact areas which need to be focused on. Additionally I will help give you a better understanding of what you need to do, suggesting tips, techniques and a plan of attack to properly see through your goals. What we discuss is completely up to you - my job is to share my years of experience to make sure you have everything you need to get the results you desire. We can even do a short power hypnosis session together at the end to help begin this process and lock everything in.
Getting to the core of your problem
Most of the problems we want to change in life are always the result of something else happening at a deeper level subconsciously. This could be an emotion, past experience, attachment, pattern or anything else at a subconscious level which is impacting our conscious actions contributing to this problem. Without properly identifying and taking the steps to fix what is causing this first, it is extremely hard to initiate long-term successful change.
Weight loss is a very good example. On the surface the solution to not being overweight seems simple - eat less and exercise more. However if we look deeper on a subconscious level, there could be any number of complex factors contributing to not only why you became overweight, but which are also stopping you from successfully fixing this issue. This could could include things like a low self-esteem caused by years of being put down, a childhood association between eating and feeling comfort, or some sort of overriding fear which is stopping you from wanting to look slim.
This is where I can step in. Whether you want to overcome an addiction, improve a relationship, deal with stress, become motivated, or fix any other type of issue, I can help. Together we can analyse what is happening (or has happened) in your life to then understand and identify the root of your problem. From here I can give you the understanding and tools on what you need to do to fix this at a deeper level to then make the changes which you desire.
Includes 3 Hypnosis MP3s & eBook - Worth $46
Part of my service includes giving you the right tools to help see through what we discuss. To assist with this, based on on our conversation I will recommend and issue free download links for 3 of my hypnotherapy program to use as part of your ongoing plan. In addition you will receive a copy of my eBook The ToolBox 4 Life. This contains many tools, tips and techniques to conquer to all aspects of life and the challenges it can throw at us. Using these resources and putting into action everything we discuss on the phone call will give you everything you need to see through your goals.
What we can discuss on the call
Helping get to the root of what is really causing your issue or what is needed to implement the change you are seeking
Helping understand the different emotions and patterns in your life which could be holding you back and how to address these
Some practical tips and techniques, unique to what you are experiencing, which you can use daily to help move forward
Answering any questions you may have about hypnosis, how the mind works at a deeper level or the process of thought and change
Doing a short personalised hypnosis session over the phone to help kickstart your transformation and to lockin what we discuss
Helping you decide which hypnosis recordings will best assist your desired change and how to use them to best effect
Developing a plan of attack incorporating what we discuss and the 3 free hypnosis mp3s which you can use ongoing
Anything else where I can lend my experience to answer your questions or discuss ways to improve your life
About Giovanni
I am an Australian hypnotherapist with 20+ years experience helping people overcome all types of personal issues and achieve their goals. You might have seen or heard me on media including Coast To Coast AM, where I whave been privileged to share hypnosis with many people across the world. I am the author of the book The ToolBox 4 Life and over 100 personal hypnotherapy recordings. However above all else I have a genuine passion for helping people. This has driven me to spend many years learning and practicing not just hypnosis, but many other modalities which I use to help my clients. These include Reiki, Kinesiology, Thought Field Therapy (TFT) and Neuro-Linguistic Programming (NLP). You can read more about what I do here.
Booking times, information and details
Our phone call together will be for a minimum of 1 hour. You do not have to pay for the cost of the call (whether you are in Australia or overseas) as I will call you on the number you provide me. Please note that I am only available for a limited amount of time each week to do these consultations. Being in Australia there may be a time difference to where you live, however I am flexible to make sure it is at a time which is convenient and suitable for you.  If my immediate schedule is full and I can not take any new bookings for the upcoming few weeks, I will leave a message on this page so it is clear that there may be some delays before you pay. If you would like to book in advance before paying, please email me here.
After purchasing, I will send you an email to organise the best time for the call and what you can do in advance to best prepare. Once we confirm a date and time, simply make sure you are somewhere nice and quiet for an hour or two and have your phone on you. I will call you and we can get straight into it. If for some reason you have to cancel, all I ask is that you give me as much notice as possible (at least 24 hours) so we can organise an alternate date.
I look forward to speaking with you and helping you achieve your goals.
Product Specifications