Helping People With Hypnosis Since 1996!
We are proudly one of the largest & most trusted hypnosis organizations in the world. Here you will find the most extensive collection of personal hypnotherapy available anywhere online. These are all professionally produced by Rick Collingwood & Giovanni Lordi, and covered by our 100% money back guarantee. Our products have now helped more than 1 million people all over the world and stood the test of time as a proven way to change your life.


Rick Collingwood
Rick is one of the world's leading hypnotists & author of Australia's most successful hypnosis CDs ever produced.
Bio & Products

Giovanni Lordi
Giovanni is the author of 130+ hypnosis programs, the book The ToolBox 4 Life & co-founder of Mind Motivations.
Bio & Products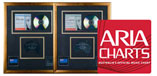 Multi Platinum & Gold Records (ARIA)
We have helped more than 1 million people with our catalog of hypnosis recordings. They are trusted & proven products for self-help!
Take action to find your solution from the categories below....